2021 Oscars Drinking Game
There's a tech glitch 🖥
Music tries to cut off a speech 🎼
Anyone uses their speaking time for a cause
There's a montage
There's a musical performance 🎤
They cut to commercials
EXTREME VERSION: Add in anytime an Oscar is announced 🏆
"Nothing can take the sting off the world's economic problems like watching millionaires present each other golden statues."

– Billy Crystal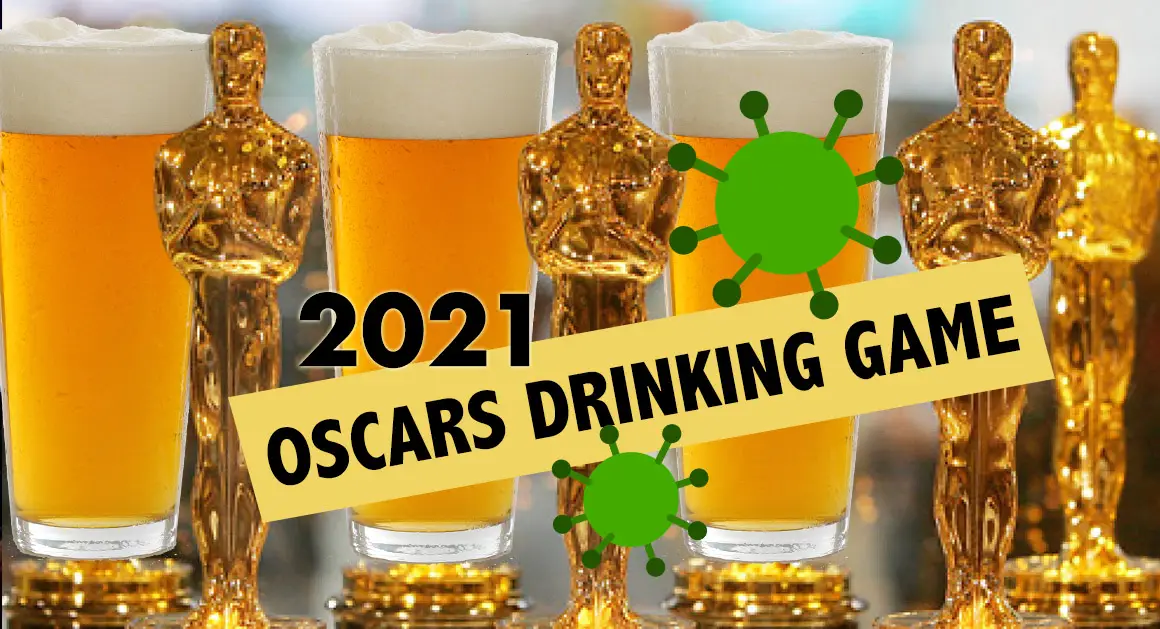 So, the Academy Awards are going to be a little different this year. Are speeches still going to be cut off? Are virtual attendants still going to dress up? Are Amy Poehler and Tina Fey going to delight with fairly obvious but comfortably familiar banter about hosting the Oscars from opposite sides of the country? Okay, maybe the last one isn't so much a question as it is a certainty.
However the Oscars works themselves out this year, there are a number of fine films and even finer performances rounding out 2021's nominations. From a never-better Chadwick Boseman to Steven Yeun becoming the first-ever Asian American actor nominated for Best Actor to rookie actress Maria Bakalova literally escaping a farting, leaking, jerking Rudy Guiliani, it's been a year of eclectic performances and diverse nominations.
What will happen? Let's find out! Grab your favourite drink and kick back with our 2021 Oscars Drinking Game.
 Nominations
 More From Drink When