More about movies, TV, and drinking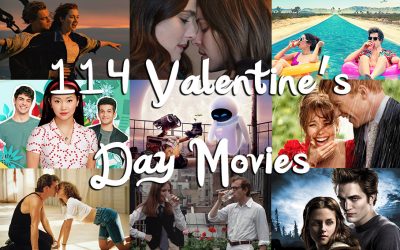 There are SO many romantic movies out there. Which one do you choose for Valentine's Day? Something sweet? Something funny? Something sad? You'll find all that and more on our list of 114 movies.
Because what's Valentine's Day without a dash of fantasy? These movies will make you laugh, cry, cheer, or roll your eyes.
read more
"Wait, did that count?" Yes it did. If you question a rule, it counts.

Oh you "just drank." Too bad. Rules are rules, drink again.