Grab your date, your friend, or your cat, and play these drinking games for two.
No one likes to drink alone. At least, not many 
admit
 they like to drink alone, so that's why we've assembled this list of drinking games for two. Each selection has a touch of romance without being overpowered by it. Of course, the fun part about drinking games is that they can all be played with two, or just one, or however many you like. So really all of our hundreds of drinking games for movies, television, and live events can be played by two people. If you're not sure where to get started, choose the "Games" tab to browse all games or to search by category. If you're looking for a specific game, you can use our search bar to find what you're looking for. Or check out our curated posts for our
a Drinking Game for every Marvel film
and
Drinking Games for Each Episode of Star Wars
collections. Now, let's get back to this selection of drinking games for two. Grab your drinks, clink your glasses, and settle in for a few pleasantly entertaining movies that are heavy on entertainment without being too plot-intensive. Perfect for a fun night with a friend or that special someone.
Cheers! 🍻 Here's a list of all of the 16 games you'll find below:
Palm Springs
The Princess Bride
Crazy Rich Asians
Titanic
Sing Street
Sleeping with Other People
Drinking Buddies
Pompeii
Scott Pilgrim vs. the World
The Overnight
Game Night
My Girl
Crazy, Stupid, Love
17 Again
Fifty Shades of Grey
It Takes Two
Scroll through our list of Drinking Games for Two. If you're looking for something exclusively romantic, check out our Valentine's Day Drinking Games for 14 Romantic Films.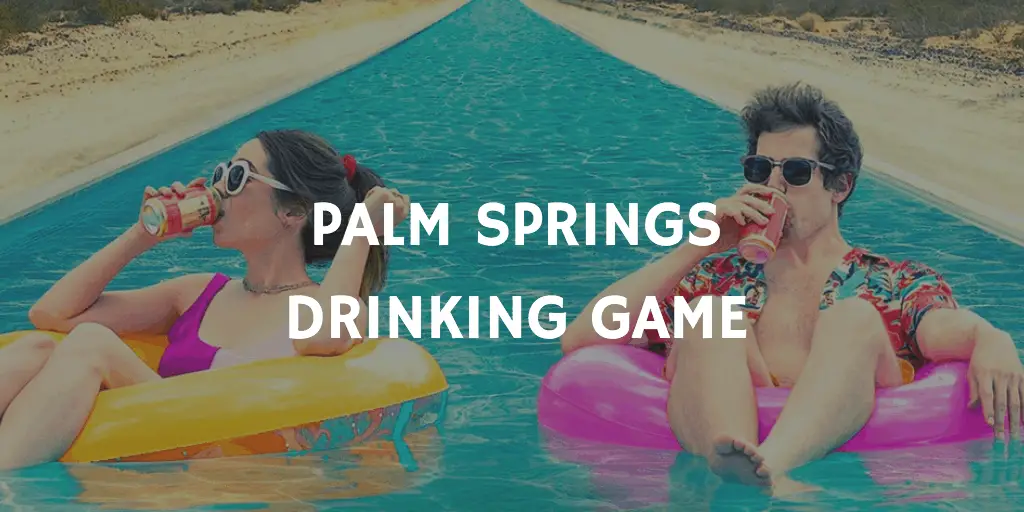 If you've always thought that
Groundhog Day
needed two people, sunshine, and way more drinks, it turns out you're not alone. DRINK WHEN…
Anyone opens a beer 
Anyone drinks 
The day resets 
Full game
available here
.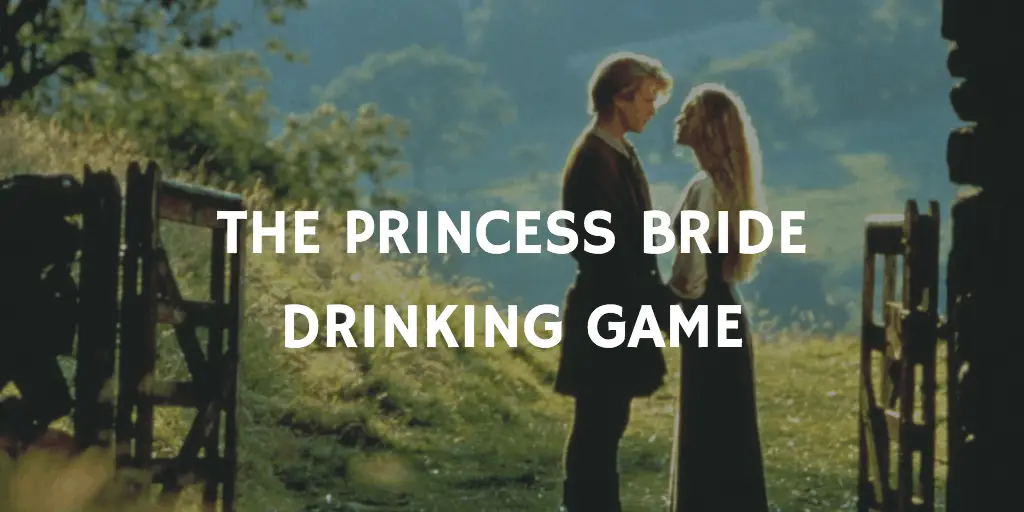 It's inconceivable that we wouldn't include this classic on our list. Always wanted to watch this with a drinking game? As you wish. DRINK WHEN…
Anyone says "True Love" 
There's a cut to Fred Savage 
Buttercup wears a new outfit 
Full game
available here
.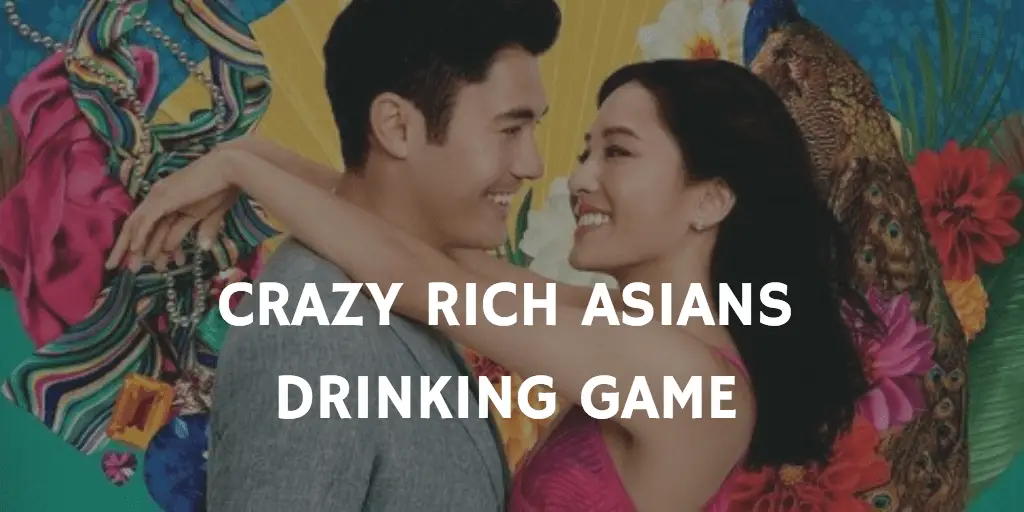 Romantic without being sappy and featuring mouth-watering food (and actors 😍), this movie should satisfy pretty much every one of your cravings. DRINK WHEN…
Anyone says "Singapore"
Anyone makes or eats food 
Rachel and Nick kiss
Full game
available here
.
If you can't get behind Leo and Kate, can you really call yourself a human being? This is a great drinking game for two people, as one of you will drink for every "Jack", while the other drinks for every "Rose." 
DO NOT 
try and drink for both of them unless you want to end up like Jack Dawson. DRINK WHEN…
Pick between: Anyone says "Jack" OR "Rose"
There's a cigarette in someone's mouth
You hear the theme music 
Full game
available here
.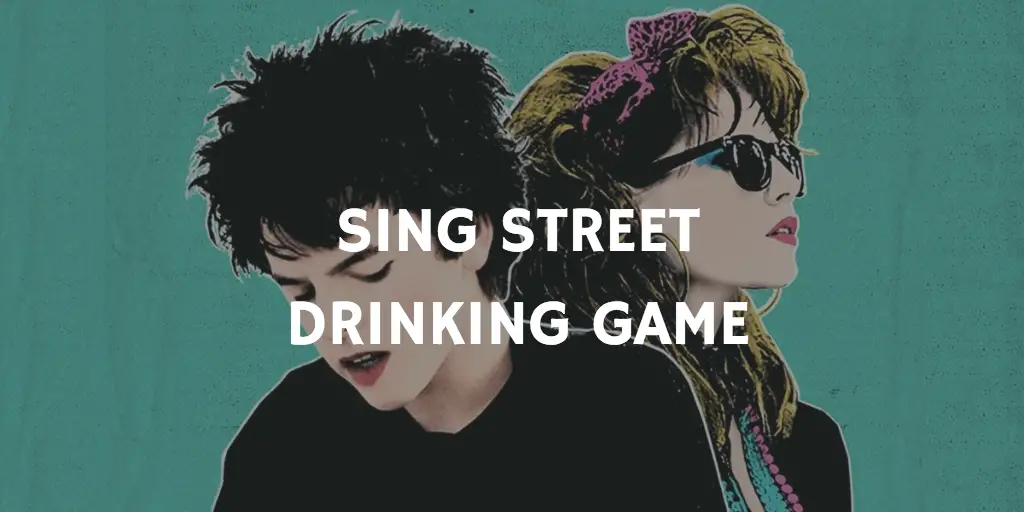 If you like impossibly charming movies, you've found one. Full of wonderful songs, this movie captures the painful pangs of first love without ever becoming too sentimental or gooey. DRINK WHEN…
Anyone drinks or smokes
Anyone is writing a song 
A popular band name is said
Full game
available here
.
6. SLEEPING WITH OTHER PEOPLE DRINKING GAME
If you prefer your romantic comedies to be, you know, good, look no further than this film. Featuring great chemistry between its two charming leads, it's a touching movie that's never cheesy. Also, there's plenty of sex. DRINK WHEN…
Anyone drinks or does drugs
They sleep with someone
Matthew is mentioned or seen
Full game
available here
.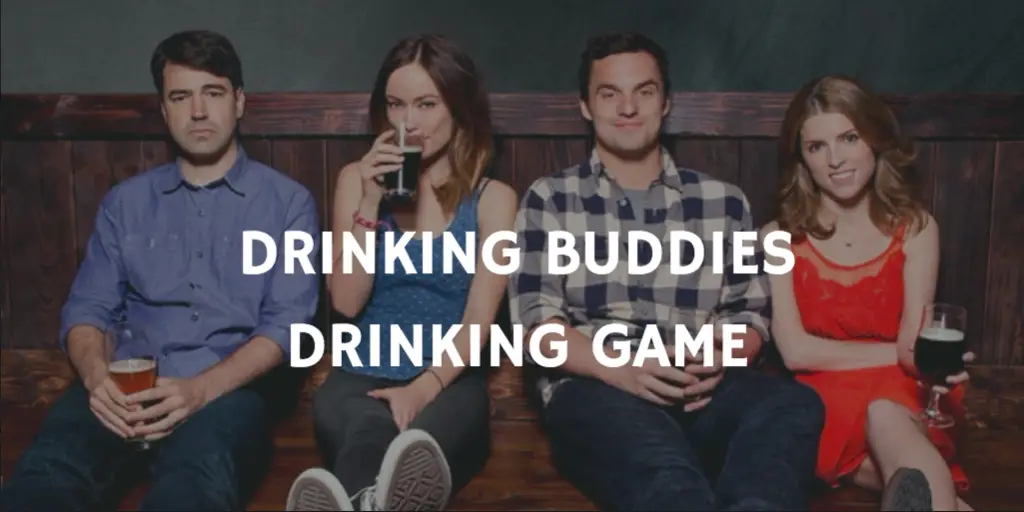 You're here to drink, and so are these characters. In the
mumblecore
style, this movie allows the actors to improvise most of their lines for an authentic study of the romantic grey area that can surround an intense friendship. DRINK WHEN…
Kate takes a drink
Jake takes a drink
Kate is wearing sunglasses
Full game
available here
.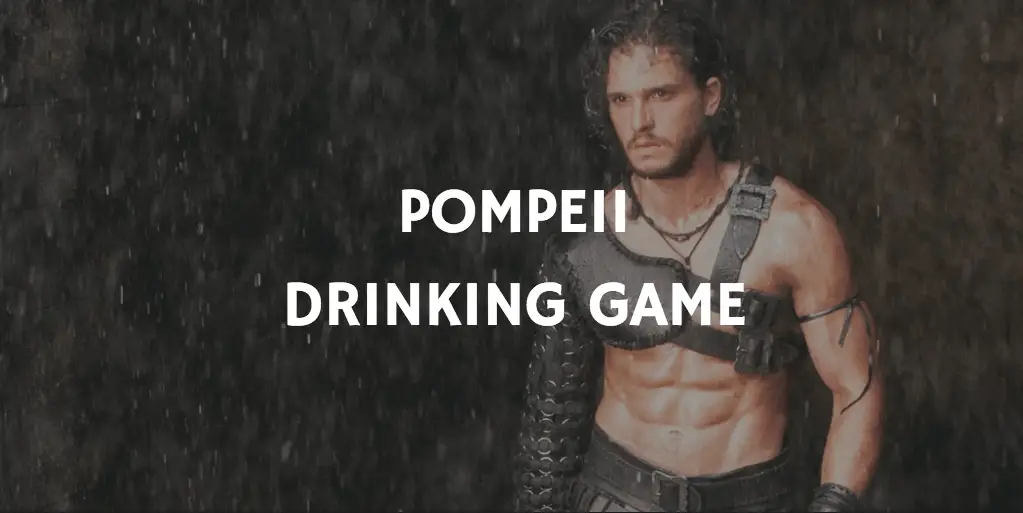 If you've enjoyed 
Gladiator
or
Game of Thrones
in the past, there's more to love in this movie than you might expect. Our preview of the rules (listed below) should give you a pretty good idea of what you're in for. Even though it's a drinking game, you should fully expect to still feel thirsty after the credits roll
😉
DRINK WHEN…
There's rumbling/eruption foreshadowing
Milo and Cassia stare longingly at each other
There's a blatant Gladiator reference
Full game 
available here
.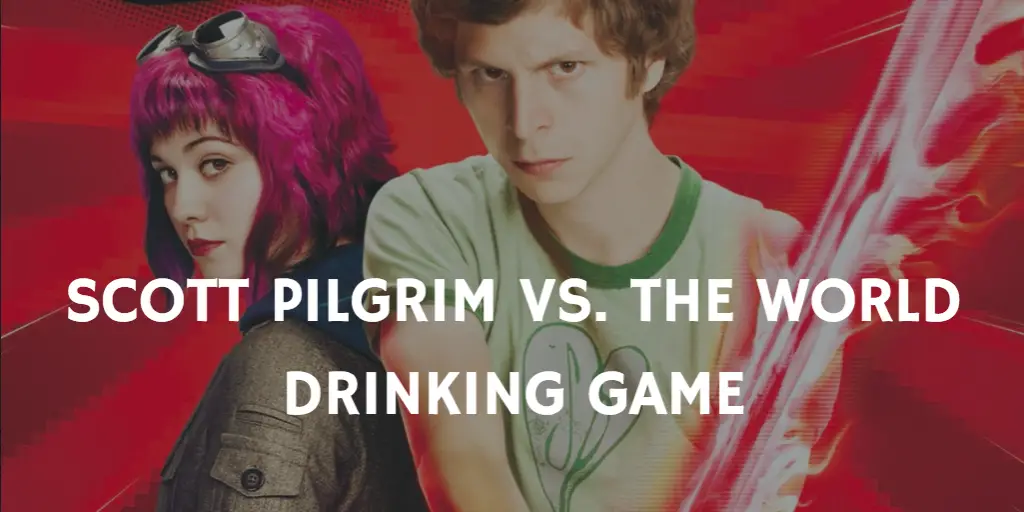 9. SCOTT PILGRIM VS. THE WORLD DRINKING GAME
It's fast, entertaining, and loaded with cool colours. It also tells an appealingly quirky love story and features a vegan character, if you're into that sort of thing. DRINK WHEN…
An Evil ex appears 
An Evil ex is defeated 
Someone uses a phone
Full game
available here
.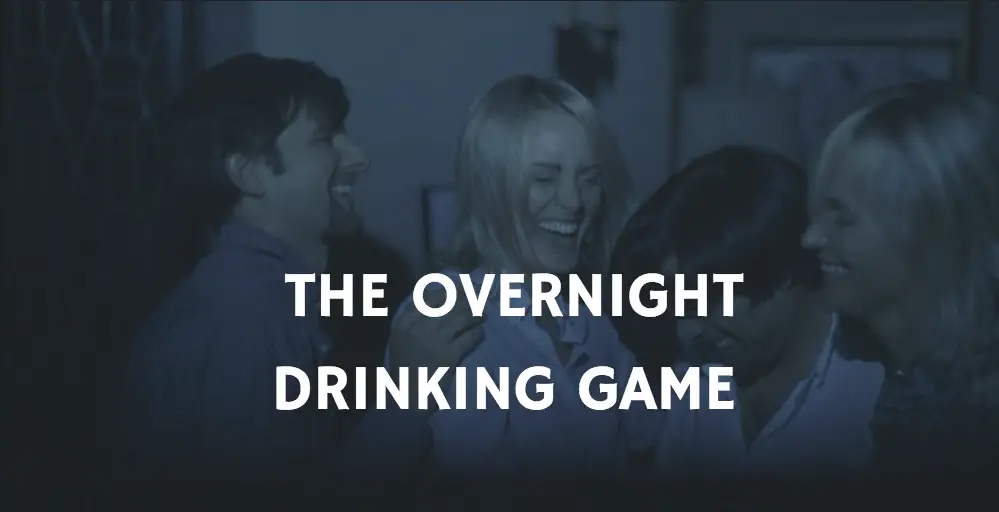 It's a pretty out-there comedy with a game cast that's still able to tell a meaningful story about relationships—romantic and otherwise. DRINK WHEN…
Another round of alcohol or drugs are added to the night

Jason Schwartzman makes a decision for the group

Anyone says "Butthole"
Full game
available here
.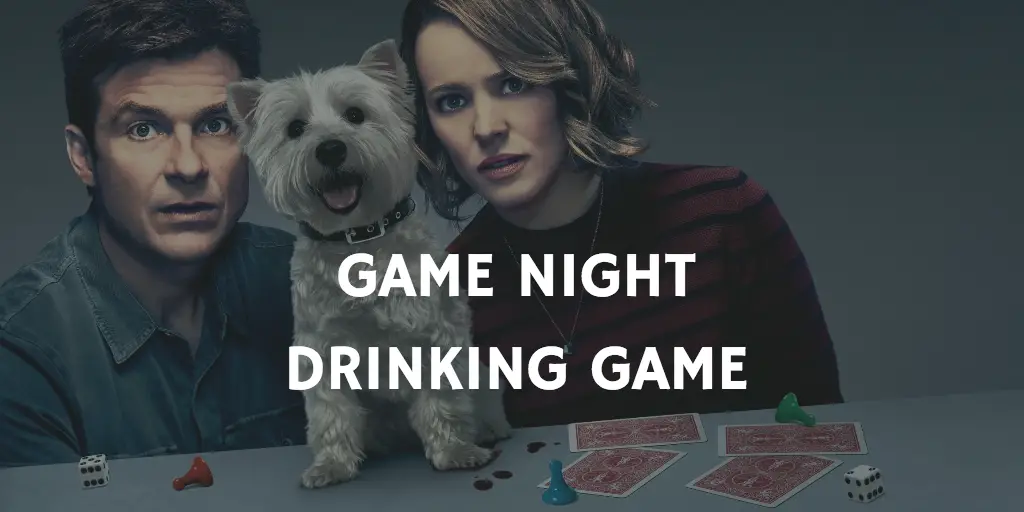 You're here to find some games that you can play with your friend or partner… or cat (no judgment). So why not watch a movie about some other people who enjoy games? DRINK WHEN…
Anyone drinks
Max feels inferior to Brooks
There's a plot twist 
Full game
available here
.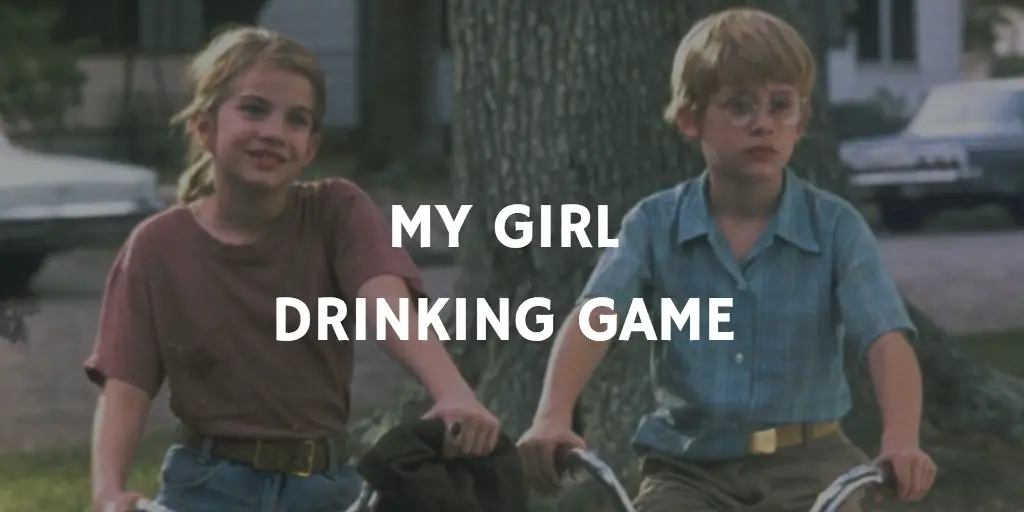 This movie's great if you're looking for something on the sweet, periodically devastating side. You'll be crying in each other's laps in no time. DRINK WHEN…
Vada claims an illness / is a hypochondriac
Vada's mother is mentioned
You see the mood ring
Full game
available here
.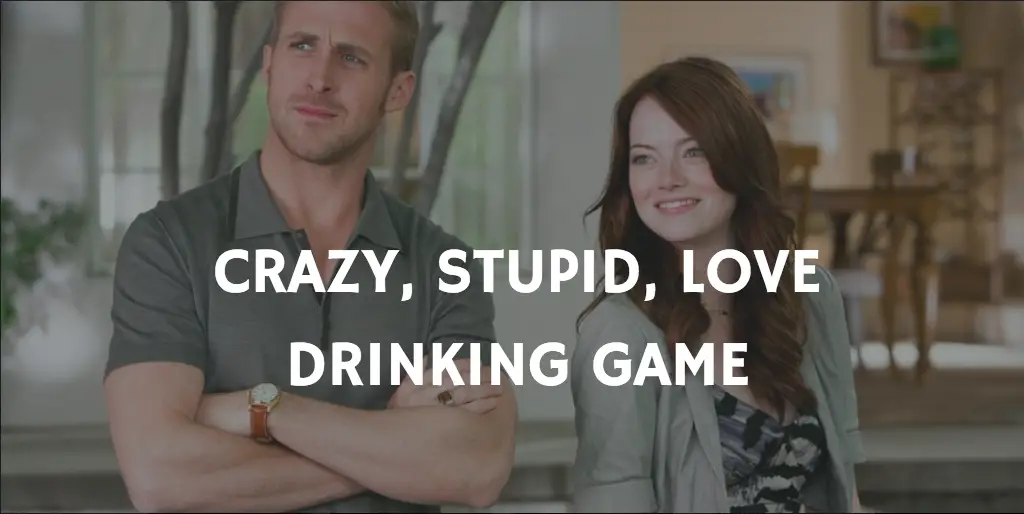 Featuring a stacked cast and Ryan Gosling's abs, this movie has got something for everyone. Being that everyone in the world enjoys Ryan Gosling. DRINK WHEN…
Anyone drinks
Jacob insults Cal
Jacob slaps Cal 🙌
Full game
available here
.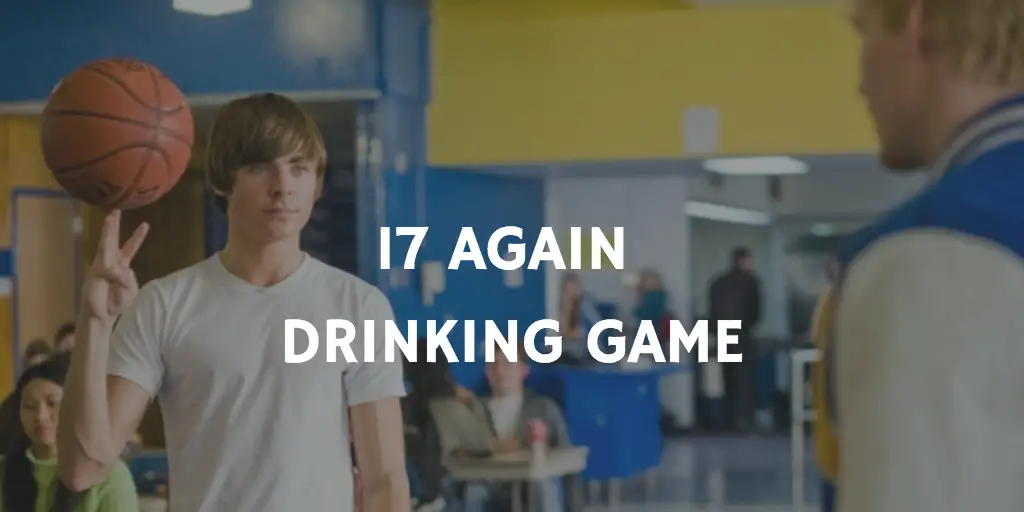 Zac Efron channels his inner Michael J. Fox in this pleasant comedy that would be almost entirely forgettable were it not for Efron's undeniable charisma. (Yeah. We said it. It's undeniable.)
Speaking of Zac Efron, here's A 6-Pack of Movie Drinking Games Featuring Shirtless Zac Efron.
DRINK WHEN…
Someone uses a basketball 
Mark has an awkward moment with his wife or kids
Mark says something notably adult
Full game
available here
.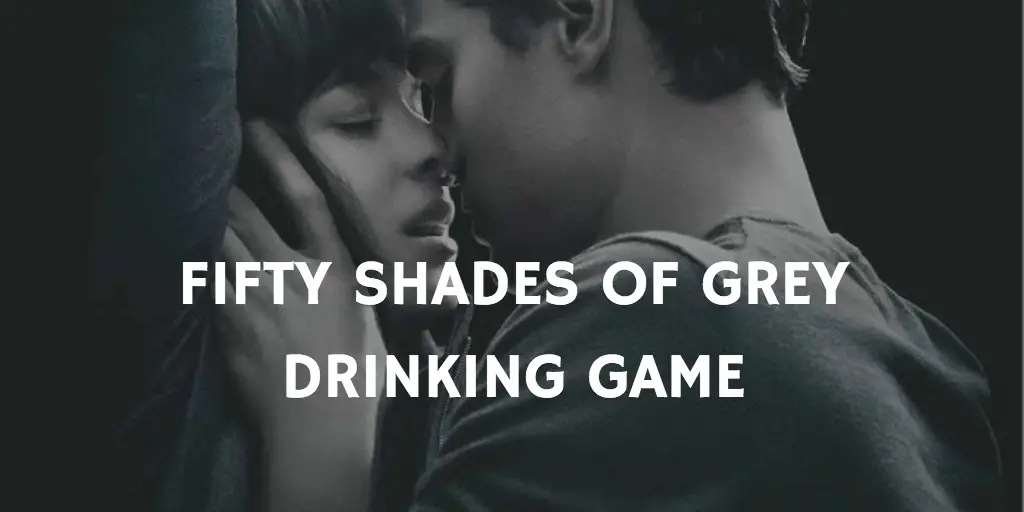 You don't need a torture chamber to punish your partner. All you need is this film. But if you want to inflict some real pain, try out our
Fifty Shades Darker
and
Fifty Shades Freed
games too. We can guarantee each one is worse than the last. DRINK WHEN…
Ana bites her lip or pencil 
Someone takes their shirt off
There's a scene in an elevator
Full game
available here
.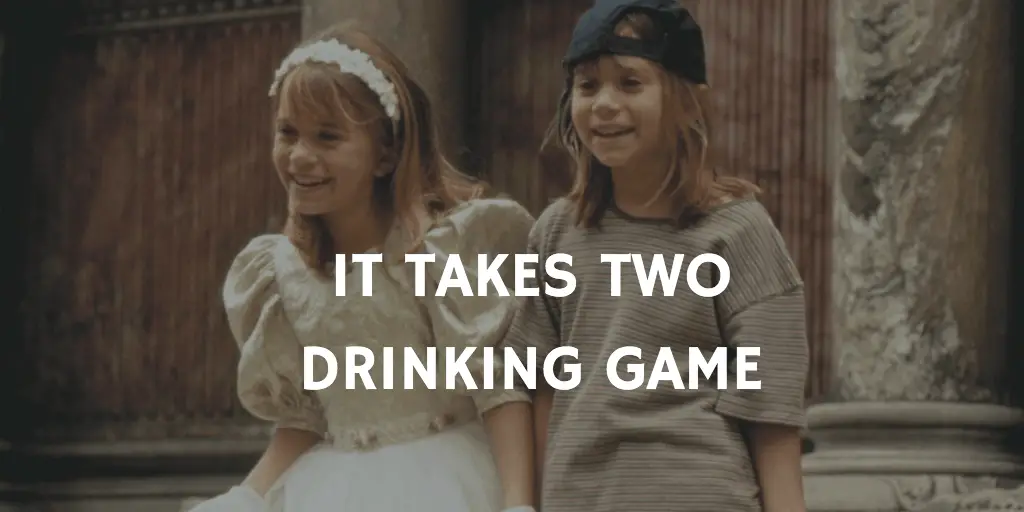 Maybe you're looking for a more wholesome vibe tonight? If so, we really can't think of a better drinking game for two. After all, it's right in the name. DRINK WHEN…
Anyone says or you see the sign for Camp "Calloway" 
Anyone uses a cell phone 
You see gum 
Full game
available here
.
Enjoy drinking games? Check out these collections:
📌 Pin this article