Maybe it's cold outside, maybe it's freezing, or maybe you're just coming out of your holiday food and drink coma, but it's 2016 and you have binge watching to do. So grab a blanket and a mini fridge and get watching these 2016 binge-able television shows.
1. The Shield
If You Like: Breaking Bad, The Wire, Justified, 24
On Air: 2002-2008
Seasons: 7
The Shield is not your average cop show – think The Wire on cocaine.
If you enjoy high tension television shows about difficult men with downward spiral character arcs, you will find a lot to love in The Shield.
The Shield never seems to come up in conversation when people are listing off their favourite TV shows, ones like The Sopranos or Mad Men. Yet it is easily their equal, and it's the show that paved the way for the kind of storytelling that made Breaking Bad so popular. But unlike Breaking Bad, this show features the tragedies and successes of multiple characters – and shows to greater effect that actions have consequences in one of the finest series finales out there.
2. Hannibal
If You Like: CSI, Dexter, Bates Motel, The Fall, True Detective
On Air: 2013-2015
Seasons: 3
This has to be one of, if not the, most daring shows ever to air on prime time television. How many other shows do you run into channel surfing that feature the preparation and consumption of human flesh, elaborately gruesome murder scenes and trippy lesbian lovemaking? Damn too few, if you ask me, but each feature abundantly in NBC's recently cancelled Hannibal.
It's unclear if this show will ever return to television, but these three seasons can stand alone as a remarkable example of the creativity that can still, even now, pop up on prime time. With the final season on Netflix, it's the perfect time to consume all three seasons.
3. The X Files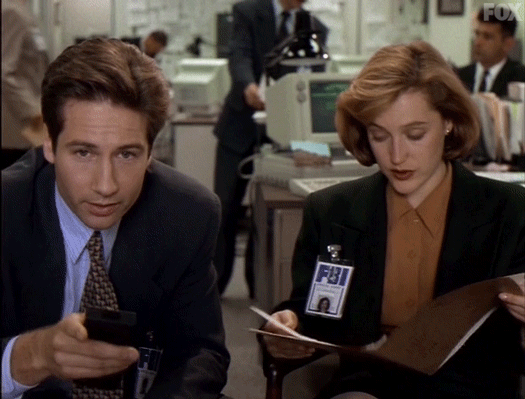 If You Like: Twin Peaks, Californication, The Fall
On Air: 1993 – 2002
Seasons: 9
The X Files is returning this month with the original actors reprising their roles – David Duchovny as Fox Mulder and Gillian Anderson as Dana Scully – which makes this the perfect time to binge-watch it. If you enjoy stories with aliens, ghosts, vampires and nineties haircuts, this show was made for you. This classic paranormal television show was a game changer when it came out in the early nineties, and it introduced one of the most bizarre characters of its time – a smart, practical and capable female.
DID YOU KNOW? Breaking Bad creator, Vince Gilligan, wrote some of the best X Files episodes, one that actually features Bryan Cranston (S06E02: Drive.)
4. Bored to Death
If You Like: Wes Anderson films, Cheers
On Air: 2009-2011
Seasons: 3
Ask yourself a question: Do you like Wes Anderson movies?
If your answer is yes, there's a pretty great chance you're going to love this show.
Bored to Death combines creative storylines, offbeat humour, and moments of surprising and genuine feeling; in large part due to the wonderful chemistry between its three leads – Jason Schwartzman, Zach Galifianakis and noted comic-genius Ted Danson – who play off each other beautifully.
There are only eight episodes in a season, so if you're looking for a show you can binge quickly, the entire series is only 24 half-hour episodes. That's one season of Full House.
5. Full House
If You Like: Horsin' Around, Mr. Peanut Butter's House, So Little Time
On Air: 1987-1995
Seasons: Somehow, 8
If you're curious about checking out Fuller House on Netflix this February, you're going to need some background on the characters. Otherwise, how would you know that Danny Tanner is uptight, Joey does impressions and Uncle Jesse is really into his hair? Sure, I just told you the crux of these three characters' story arcs in one sentence, but it takes watching all eight seasons to really get to know how deeply Uncle Jesse loves his hair.
Full House is dynamic television that combines brilliant wit with eye-opening discussions about the nature of family and the importance of not going to the dance without asking your daddy first.
Not that anything could be more fulfilling than watching 8 seasons of this wonderful show totally sober, but if you'd like to spice up your viewing experience, check out our Full House drinking game right here.
God only knows what direction noted evangelical Christian Candace Cameron Bure (DJ Tanner) will take the rebooted show, but we're certain that she'll be eager to submit to the challenge!
Happy binging!