The Best Netflix Original Movies
(last updated October 22nd 2018)
Netflix has been producing their own content at a prodigious pace, dropping movies on random weeknights with little-to-no-publicity, and boasting that they'll have 1000 original movies and shows by the end of 2018.
These Netflix Originals are often programs that wouldn't normally fit on a movie screen or in a typical network lineup. And while it means a great deal more niche content, it has sparked controversy among more established filmmakers such as Christopher Nolan and Steven Spielberg, who feel that Netflix is ruining movies.
With so much original content, deciding what to watch can be an arduous and seemingly impossible task. That's why we've made a list of some of the best Netflix Original movies. Here are 16 films we think are worth your time (ordered by Rotten Tomatoes score).
🍺 Interested in playing a Drinking Game while watching your 

Netflix Original

?
Look for a drinking game link beneath the films listed below. We don't yet have drinking games for all of them, but additional games will be added as they are made.
And now for the best Netflix Original movies:
If you're in a hurry, here's the quick list, or continue to learn more about each film.
2. To All the Boys I've Loved Before 

🍅

95%
3. Private Life (2018)
🍅
94%
4. The Meyerowitz Stories (New and Selected) (2017)
🍅
92%
5. Beasts of No Nation (2015)
🍅
91%
6. Gerald's Game (2017)
🍅
91%
9. I Don't Feel at Home in This World Anymore (2017)
🍅
88%
10. First They Killed My Father (2017)
🍅
88%
11. 6 Balloons (2018)
🍅
87%
15. The Fundamentals of Caring (2016)
🍅
78%
17. A Futile and Stupid Gesture (2017)
🍅
61%
Mudbound (2017) 🍅 96%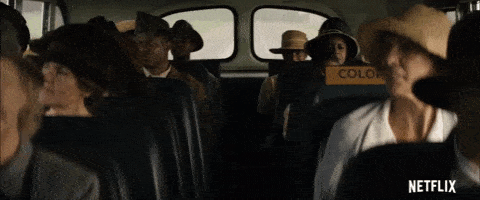 Netflix's first original to be nominated by the Academy, about two men who return home after World War 2 to face the realities of their racist country. Not only did Mary J. Blige receive a nomination for Best Supporting Actor, she was also nominated for Best Original Song. And on top of that, the film received a nomination for Best Adapted Screenplay and Cinematography, making Rachel Morrison the first woman ever to be nominated in that category. By its critic score alone, Mudbound is a clear winner in the best Netflix Original movies category.
To All the Boys I've Loved Before (2018) 🍅 95%

This charming teenage romantic comedy from Netflix has been extremely well-received by critics and audiences alike, thanks in part to the charisma and chemistry of its two leads, Lana Condor, and Noah Centineo.
Private Life (2018) 🍅 94%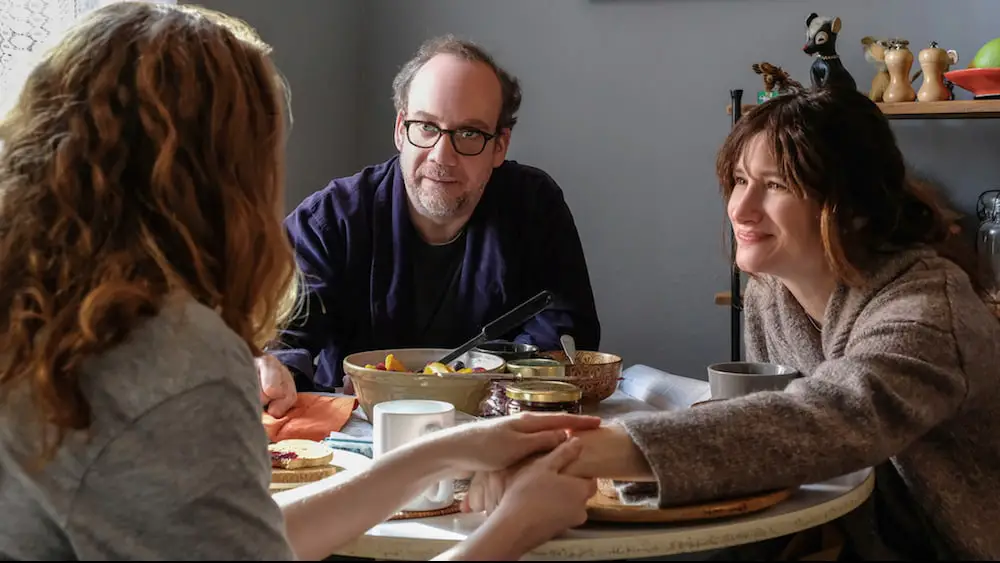 A middle-aged couple struggles with infertility in this film directed by Tamara Jenkins. It's a funny, honest, and kind movie that examines a marriage in crisis.
The Meyerowitz Stories (New and Selected) (2017) 🍅 92%

Writer/Director Noah Baumbach is a filmmaker known for creating well-crafted dramedies about complicated characters and relationships, and this movie is no exception. Starring acting greats Dustin Hoffman, Ben Stiller, and Adam Sandler (in a rare dramatic turn), this is a film sure to please fans of Baumbach's work and intrigue newcomers.
Beasts of No Nation (2015) 🍅 91%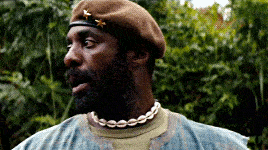 One of Netflix's first major movies, Beasts of No Nation tells the disturbing tale of a child soldier forced to do unspeakable things by the Commandant, played by a terrifying Idris Elba.
Gerald's Game (2017) 🍅 91%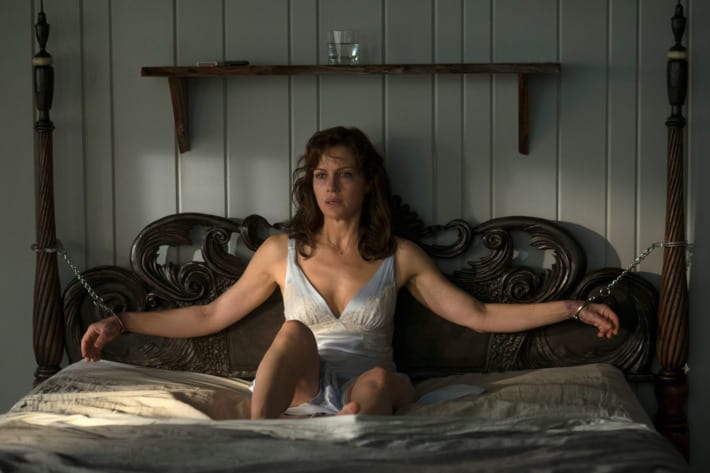 Where (and how) does Stephen King come up with this stuff? This creepy movie is mostly set in one room, after the lead character, played by a terrific Carla Gugino, is handcuffed to a bed and left for dead in a sex fantasy gone wrong.
Wheelman (2017) 🍅 89%
Gunshots and car crashes abound with this fast-paced action movie starring Frank Grillo. Set primarily in the car, it's a more violent take on such movies as Locke with Tom Hardy or Buried with Ryan Reynolds. A perfect film for anyone who likes stubble, fast cars, and the always reliable Grillo.
1922 (2017) 🍅 89%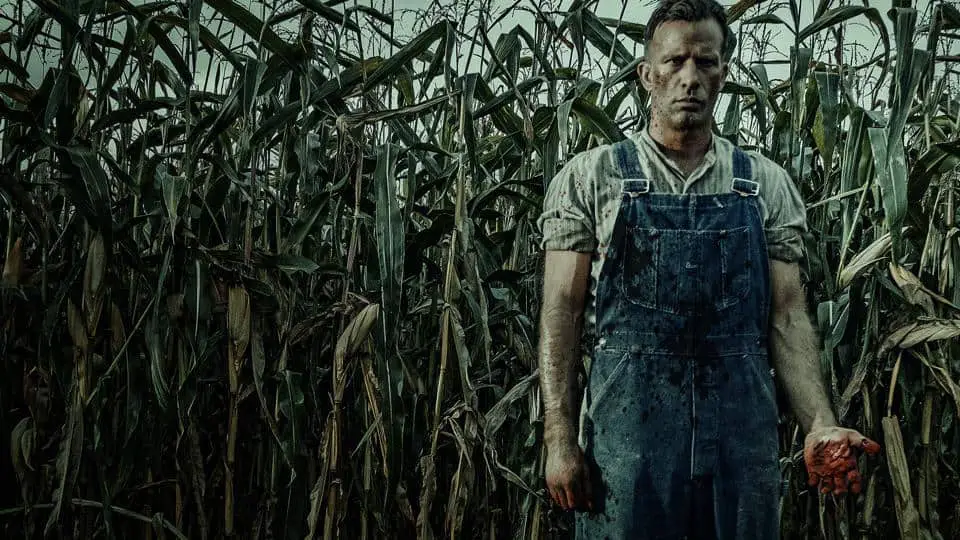 Stephen King is at it again in this dark thriller that sees a man (played by Thomas Jane) contemplate killing his wife (Molly Parker) in order to gain control over her inherited land. However, supernatural consequences await him.
I Don't Feel at Home in This World Anymore (2017) 🍅 88%

This charming dark comedy was written and directed by the star of Blue Ruin and features strong performances from its two leads, Melanie Lynskey and Elijah Wood. It's quiet but angry, and the ending certainly packs a wallop.
First They Killed My Father (2017) 🍅 88%
Angelina Jolie directs this horrific true story about a seven-year-old Cambodian girl forced to be a child soldier for the Khmer Rouge. 
6 Balloons (2018) 🍅 87%

Featuring strong dramatic turns from its typically comedic stars, Dave Franco and Abbi Jacobson, this short, low-budget movie examines the relationship between an enabling sister and her heroin-addicted brother.
Okja (2017) 🍅 86%

Okja tells a touching story about a young girl's bond with a fictional animal and shows with great dramatic effect the lengths one will go to protect their friend. A great cast and intriguing visuals make this film a big win for Netflix.
Cargo (2017) 🍅 81%

Anchored by a reliably great performance from Martin Freeman, this film offers a unique approach to the zombie genre, focusing more on character than gore. It also features beautiful shots of the Australian countryside.
🍺 There's a Drinking Game for this film: 

Cargo Drinking Game
Ibiza (2018) 🍅 78%
Gillian Jacobs (of Love and Community fame) gets to make the leap from sidekick to main character in this gross-out girl comedy about three friends who travel to Ibiza to track down an attractive DJ (played by Richard Madden/Robb Stark). If you enjoyed Rough Night or Girls Trip, be sure to add this one to your Netflix playlist.
🍺 There's a Drinking Game for this film: 

Ibiza Drinking Game.
The Fundamentals of Caring (2016) 🍅 78%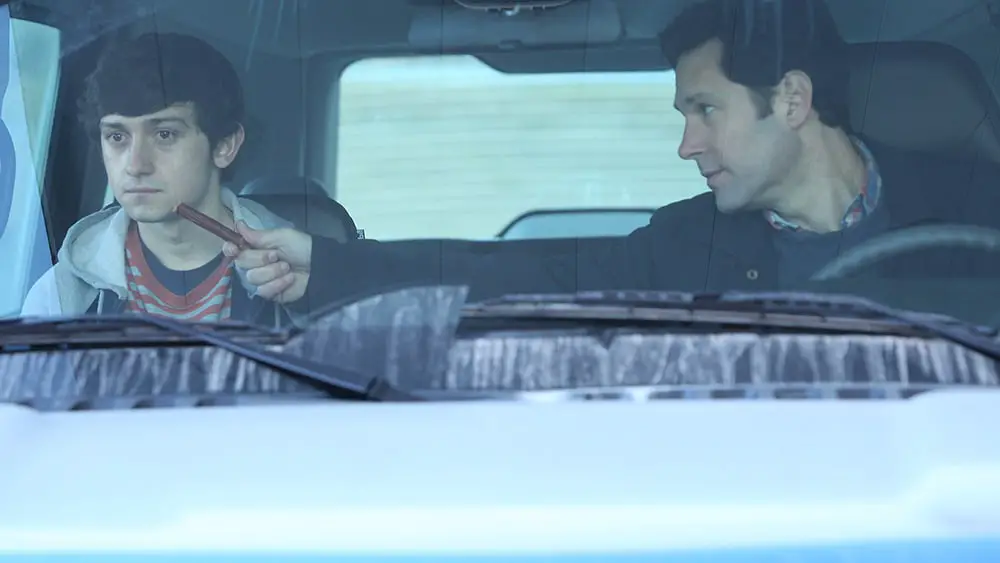 Paul Rudd plays a man reeling from a loss in his life who decides to enroll in a class about caregiving, where he meets Trevor (Assjuice in Neighbors), a boy stricken to a wheelchair. Oh, and Selena Gomez hangs around.
Apostle (2018)  76%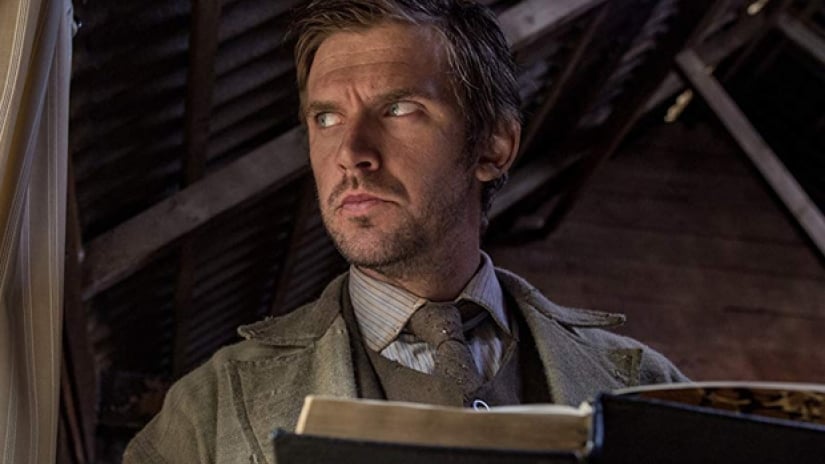 This violent and creepy horror film comes from The Raid director Gareth Evans, proving he's a filmmaker to watch. It also features a gripping performance from The Beast himself, Dan Stevens.
A Futile and Stupid Gesture (2017) 🍅 61%
Take a peek inside the hilarious yet troubled minds behind National Lampoon, in particular, that of Douglas Kenney played here by Will Forte. While this film was critically less regarded than the other entries on this list, it's a well-acted movie that happens to feature Joel McHale playing Chevy Chase, in a nod to their sometimes difficult relationship on Community.
Thanks for reading! What films do you think should be classified as the best Netflix Original movies? Let us know if you think we've missed anything. We'll continue to add to this list as new great films are added to Netflix.
You may also be interested in: