A List of Christmas Movies On Netflix Canada for December 2018
(Updated December 23rd, 2018)
You'll find a decent variety of Christmas Movies on Netflix Canada, which means your Canadian cable network won't hold you back from watching many of your favourite holiday films. And they may not be classics yet, but Netflix has begun to produce their own brand of sappy Christmas movies.
Not in Canada?

Here are The Best Christmas Movies On Netflix US 🇺🇸
Take a look at these holiday flicks that are already at your fingertips. As Netflix adds or removes holiday titles, we'll be sure to update the list below.
Interested in playing a Christmas Movie Drinking Game?
Look for a drinking game link beneath the films. We don't yet have drinking games for all of them, but additional games will be added as they are made. 'Tis the season, after all. 🍺
Here are the Christmas movies on Netflix Canada that you can stream legally:
The Holiday (2006) 🍅 47%
If you're also looking for corny in your life, look no further. This genre-bending film combines romantic comedy with Christmas. What it lacks in originality, it makes up for in its abundance of English people.
Love Actually (2003) 🍅 63%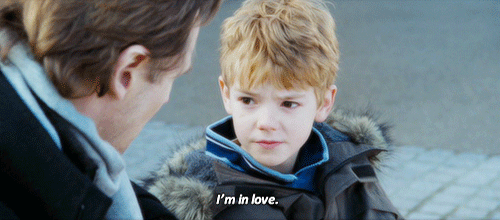 An overdose of sweetness and holiday feelings will surely wash over you if you watch this film. But it's worth it just to see The Walking Dead's Andrew Lincoln speak with his real accent.
The Night Before (2015) 🍅 65%

If you liked Seth Rogen's and Joseph Gordon-Levitt's chemistry in 50/50, but don't generally like to get bummed about cancer, they have presented you with a solution: watch them in a Christmas movie! This may never be counted among the classics, but if you like your Christmas movies a little more raunchy than It's a Wonderful Life, this one will do fine.
Office Christmas Party (2016) 🍅 40%
We've all been there! Well… no, we probably haven't been at all. This outrageous holiday comedy seeks to make its audience cringe just as much as they would at an actual office Christmas party. What fun!
Four Christmases (2008) 🍅 25%
This largely forgettable entry to the seasonal canon features Vince Vaughn and Reese Witherspoon as a couple forced to endure four different family outings at Christmas. Fun fact, the two lead actors got along even less than their characters.
The Family Man (2000) 🍅 53%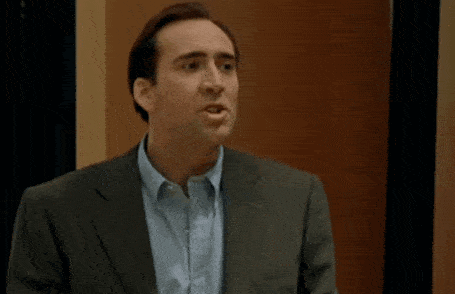 It's Nicolas Cage in a Christmas movie. If you need more incentive than that, you're on the wrong website.
Bad Santa (2003) 🍅 78%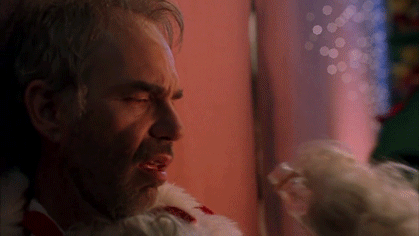 Alcoholic sexual deviant Willie poses as a department store Santa in order to rob the place on Christmas Eve. Is this a movie drowning in its own vulgarity? Yes.
Will it fill you with Christmas Cheer? Somehow, the answer is also yes.
NETFLIX CHRISTMAS ORIGINALS…
A Christmas Prince (2017) 🍅 78%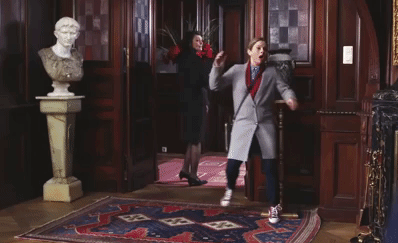 This was Netflix's first entry into the schmaltzy Christmas genre. It's about a junior editor at a gossip magazine who is sent to cover the coronation of a reclusive prince from a made up country. And guess what? He's single!
A Christmas Prince: The Royal Wedding (2018) 🍅 70%

The sequel to Netflix's beloved first attempt at a Christmas movie is finally here to see Amber and King Richard wed. But can the plucky American blogger and soon-to-be Queen solve Aldovia's financial crisis in time for the big day? The answer may surprise you.
El Camino Christmas (2017) 🍅 40%

For anyone who wants to see Tim Allen swig Jack Daniels in yet another Christmas movie. (He's not exactly Santa Claus in this one.)
Christmas Inheritance (2017) 🍅 50%

A spoiled heiress must visit her hometown to discover the meaning of Christmas. Only then can she take over her father's toy company. Will she fall in love and become a completely different person by Christmas day?
The Holiday Calendar (2018) 🍅 40%

Can a magical advent calendar help a struggling photographer find complete romantic and professional fulfillment? Get ready to be surprised!
The Princess Switch (2018) 🍅 89%

One's a princess. One's a baker. Will they be able to step into each other's shoes without falling hopelessly in love with each other's male companions? Come for the sentimental Christmas cheer, stay for Vanessa Hudgens' expertly conceived accent.
The Christmas Chronicles (2018) 🍅 71%

Ever wondered what it would be like to see Kurt Russell as Santa Claus? Evidently, Netflix did.
These are the most well known Christmas movies on Netflix Canada for now. An honourable mention goes to the Bojack Horsemen Christmas Special.

Netflix Canada has a fair selection of holiday films for children as well.
Cheers and Happy Holidays – Eh! 🍁
You may also be interested in: