The Bachelor Drinking Game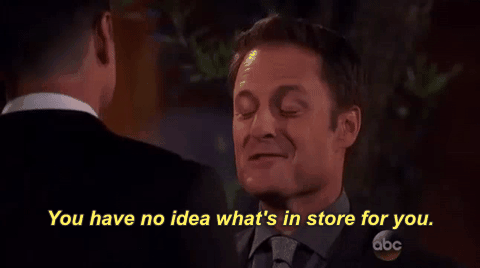 REGULAR SEASON RULES:
Someone says the name of the current Bachelor (Arie)
Anyone cries
There's a kiss
A rose is given out 🌹
You see a rose on a table 🌹
A cocktail conversation is interrupted
Someone suggests "She isn't here for the right reasons."
Anyone speaks one-on-one with Chris Harrison
"I'm at an unfair advantage because I've stalked you online for the last two months."
– Lauren R, [Season 20]

 Watch the trailer
A reality show for the ages, where one able bachelor must pick a wife out of thirty women that he has never met – and all in front of the cameras. Watched loyally for years by an audience that ranges from hopeless romantics to stoned college kids just learning the definition of irony, this show has been so successful that it has generated two equally entertaining spin-offs: The Bachelorette and Bachelor in Paradise. It has such a following that, at this point, we can basically divide humanity into two groups – those that watch The Bachelor, and those that deny they watch The Bachelor.
 Save this game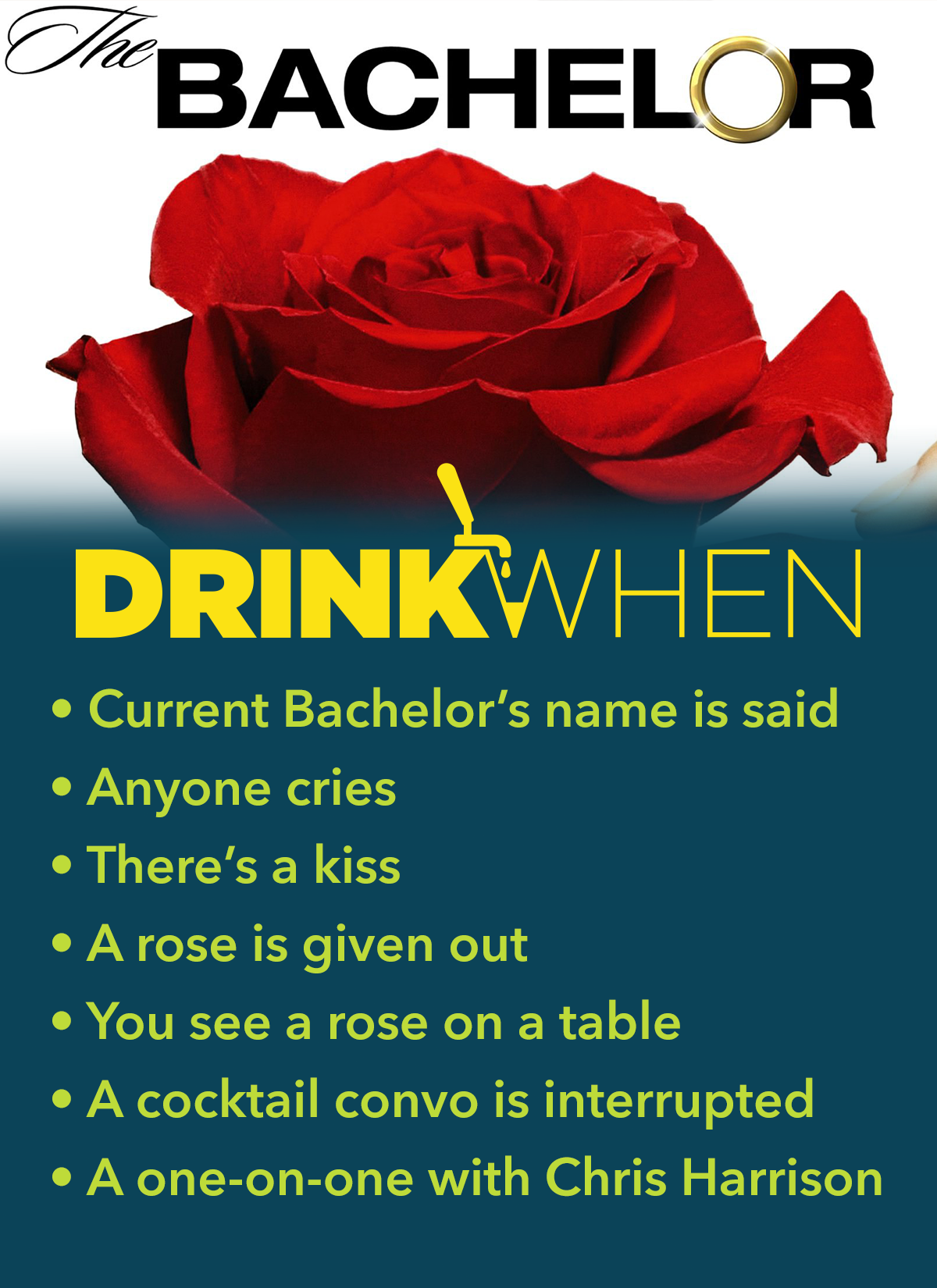 More From Drink When