Stuck for something to watch on Valentine's Day? Check out this list of 114 Valentine's Day Movies.
There are SO many romantic movies out there. Which one do you choose for Valentine's Day? Something sweet? Something funny? Something sad? You'll find all that and more on our list of 114 movies below.
Because what's Valentine's Day without a dash of fantasy? The movies below will make you laugh, cry, cheer, or roll your eyes so much your pupils get stuck in your head.
Choo-Choo-Choose one of these movies to share with your Valentine. ❤️
Are you toasting your partner over a bottle of wine? Or drowning your sorrows for Single Person's Awareness Day? Either way, we have drinking games to accompany a lot of these movies. Just click the link next to the title. 🍷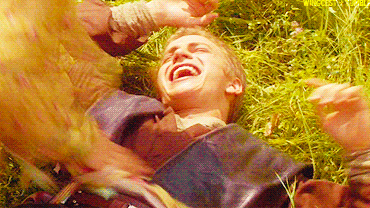 Happy Valentine's Day! ❤️
Romantic Valentine's Day Movies
The Notebook (2004) — Play The Notebook Drinking Game
Titanic (1997) — Play our Titanic Drinking Game
La La Land (2016) — Play our La La Land Drinking Game
Dirty Dancing (1987) — Play our Dirty Dancing Drinking Game
About Time (2013) — Play our About Time Drinking Game 
The Lucky One (2012) — Play The Lucky One Drinking Game 
Pride and Prejudice (2005)
Persuasion (1995)
Sense and Sensibility (1995)
Jane Eyre (2011)
Emma. (2020) — Play our Emma. Drinking Game 
P.S. I Love You (2007)
Ghost (1990)
Sing Street (2016) — Play our Sing Street Drinking Game 
The Shape of Water (2017) — Play The Shape of Water Drinking Game
The Time Traveler's Wife (2009)
Eternal Sunshine of the Spotless Mind (2004)
Star Wars: Attack of the Clones (2002) — Play The Attack of the Clones Drinking Game
Star Wars: The Empire Strikes Back (1980) — Play The Empire Strikes Back Drinking Game 
Star Wars: The Rise of Skywalker (2019) — Play The Rise of Skywalker Drinking Game
Casablanca (1942)
Shakespeare in Love (1998)
Romeo + Juliet (1996)
The Age of Innocence (1993)
Once (2007)
Far and Away (1992)
Let Me In (2010)
The Graduate (1967)
Before Sunrise (1995)
Her (2013)
Rom-Com Valentine's Day Movies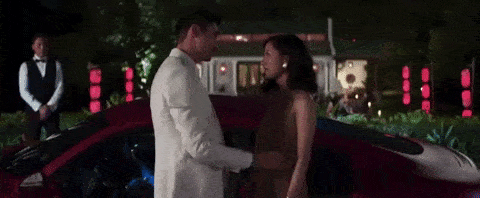 Crazy Rich Asians (2018) — Play our Crazy Rich Asians Drinking Game
Crazy Stupid Love (2011) — Play our Crazy Stupid Love Drinking Game
How to Lose a Guy in 10 Days (2003) — Play our How to Lose a Guy in 10 Days Drinking Game
When Harry Met Sally (1989)
Sixteen Candles (1984)
Say Anything (1989)
Sleepless in Seattle (1993)
You've Got Mail (1998)
Pretty Woman (1990)
Valentine's Day (2010)
Always Be My Maybe (2019) — Play our Always Be My Maybe Drinking Game
Sleeping with Other People (2015) — Play our Sleeping With Other People Drinking Game
The Proposal (2009)
He's Just Not That Into You (2009)
Ghosts of Girlfriends Past (2009)
The Wedding Planner (2001)
Set It Up (2018) — Play our Set It Up Drinking Game
13 Going on 30 (2004) — Play our 13 Going on 30 Drinking Game
Palm Springs (2020) — Play our Palm Springs Drinking Game
Someone Great (2019) — Play our Someone Great Drinking Game
Holidate (2020) — Play our Holidate Drinking Game
17 Again (2009) — Play our 17 Again Drinking Game
Just Friends (2005) — Play our Just Friends Drinking Game
Notting Hill (1999)
Letters to Juliet (2010)
The Big Sick (2017)
The Holiday (2006)
Moonstruck (1987)
10 Things I Hate About You (1999)
Annie Hall (1977) — Play our Annie Hall Drinking Game
Me Before You (2016)
Grosse Point Blank (1997)
Serendipity (2001)
High Fidelity (2000)
While You Were Sleeping (1995)
500 Days of Summer (2009)
Definitely, Maybe (2008)
YA Valentine's Day Movies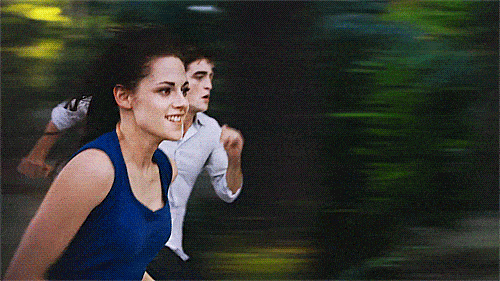 Twilight (2008) — Play our Twilight Drinking Game + New Moon, Eclipse, Breaking Dawn Pt. 1 and Pt. 2
A Walk to Remember (2002)
To All the Boys I've Loved Before (2018) — Play our To All the Boys I've Loved Before Drinking Game + Pt. 2, Pt.3
The Kissing Booth (2018) — Play The Kissing Booth Drinking Game + The Kissing Booth 2
The Space Between Us (2017) — Play The Space Between Us Drinking Game
The Fault in Our Stars (2014) — Play The Fault in Our Stars Drinking Game
A Cinderella Story (2004)
Love, Simon (2018) — Play our Love, Simon Drinking Game
Alex Strangelove (2018) — Play our Alex Strangelove Drinking Game
LGBTQ Valentine's Day Movies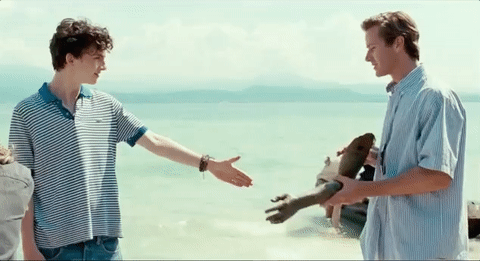 Call Me By Your Name (2017) — Play our Call Me By Your Name Drinking Game
Disobedience (2018) — Play our Disobedience Drinking Game
Blue Is the Warmest Color (2013)
Carol (2015) — Play our Carol Drinking Game
The Half of It (2020) — Play The Half of It Drinking Game
Brokeback Mountain (2005)
Happiest Season (2020) — Play our Happiest Season Drinking Game
Interview with the Vampire (1994) — Play our Interview with the Vampire Drinking Game
Portrait of a Lady on Fire (2019)
Professor Marston and the Woman Woman (2017) — Play our Professor Marston and the Woman Woman Drinking Game
International Valentine's Day Movies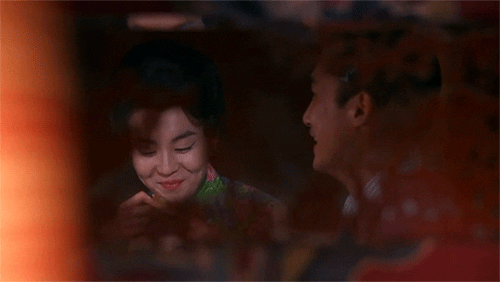 Amelie (2001)
In the Mood for Love (2000)
Chungking Express (1994)
The Umbrellas of Cherbourg (1964)
Lust, Caution (2007)
A Very Long Engagement (2004)
Amour (2012)
Let the Right One In (2008)
Cinema Paradiso (1988)
Animated Valentine's Day Movies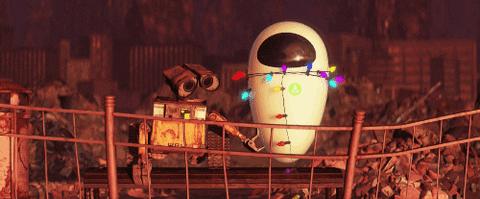 WALL-E (2008) — Play our WALL-E Drinking Game
Beauty and the Beast (1991) — Play our Beauty and the Beast Drinking Game
Up (2009) — Play our Up Drinking Game
The Wind Rises (2013)
Shrek (2001)
Whisper of the Heart (1995)
From Up on Poppy Hill (2011)
Castle in the Sky (1986)
Downer Valentine's Day Movies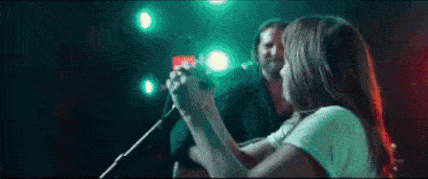 A Star Is Born (2018) — Play our A Star Is Born Drinking Game
Blue Valentine (2010)
My Bloody Valentine (1981)
Fifty Shades of Grey (2015) — Play our Fifty Shades of Grey Drinking Game + Fifty Shades Darker, Fifty Shades Freed
Marriage Story (2019) — Play our Marriage Story Drinking Game
The Break-Up (2006)
Like Crazy (2011)
If Beale Street Could Talk (2018) — Play our If Beale Street Could Talk Drinking Game
The Lobster (2015) — Play The Lobster Drinking Game
The Fountain (2006)
Mulholland Drive (2001) — Play our Mulholland Drive Drinking Game
---
Enjoy drinking games? Check out these collections: